Augusta's management team possesses over 30 years of experience in the petroleum trading sector, making them leaders in their respective fields of expertise. Their extensive experience, along with their proven integrity, wide network of contacts, and expertise in finance and risk management, enables them to provide optimal solutions to their customers.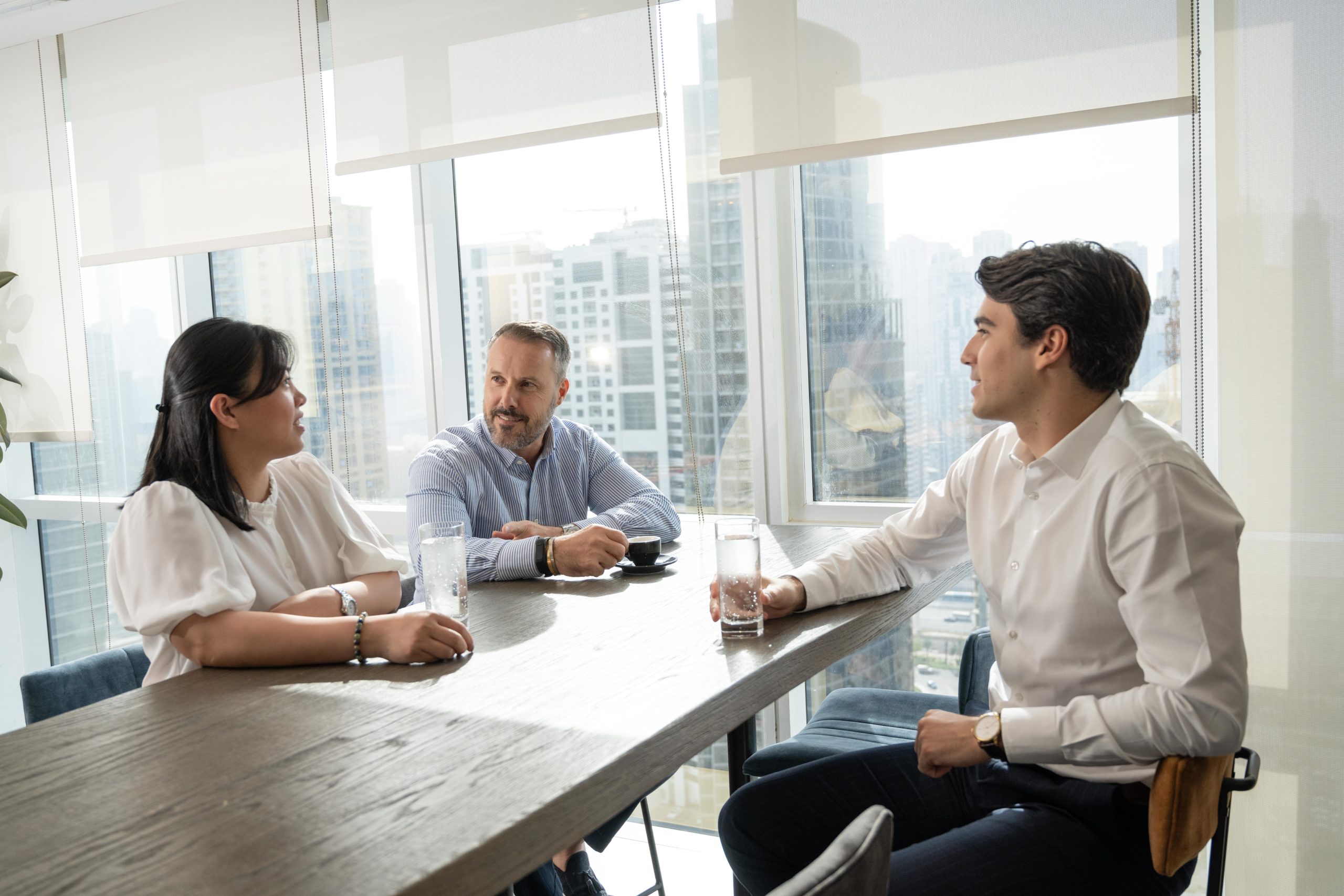 Our development
Founded in 2010 in Cyprus, Augusta Energy Group has experienced substantial growth and currently operates in over thirty countries. The company is involved in local distribution and ship refueling services. Augusta Energy Group expresses confidence in Africa's future, emphasizing its belief in the continent's economic and human development.
The company is dedicated to allocating its resources towards the development of its activities in Africa and actively seeks partnerships with local stakeholders.
2010
Creation of Augusta Energy Group and opening of our offices in Geneva.
2015
We are 50 in the team !
2017
Development of our activities in Dubai.
2021
Purchase of Wasaa East London Terminals.
Jean-Pierre Carles
Chairman and co-founder
Jean-Pierre started his career as an oil trader with Elf in Geneva. He later became the head of trading and downstream at Addax and Oryx Group. In 2010, he co-founded Augusta Energy.
Giuseppe Nestola
CEO and co-founder
Giuseppe began his career as a banker in Paris before joining the Addax and Oryx Group. At Addax and Oryx, he became the head of trading for East Africa. In 2010, Giuseppe co-founded Augusta Energy.
Lionel Dorie
CFO and co-founder
Lionel started his career as a banker specializing in trade finance. He then became the Chief Financial Officer (CFO) of l'Aiglon. Afterward, he served as the CFO of Addax before co-founding Augusta Energy in 2010.
David Cardellini
Head of trading
David began his career as a trader at Addax before transitioning to Gunvor, where he held the position of senior trader. In 2016, he joined Augusta Energy as a senior trader and eventually rose to become the head of trading and a member of the Management team in 2021.
In the crude oil and petroleum products trading industry, achieving success requires meticulous planning and skillful management. It involves merging and effectively managing multiple talents to handle logistical challenges, minimize delays, and optimize operational outcomes. The team at Augusta Energy Group has honed their talent of managing the unexpected through years of collective experience.
They prioritize even the smallest details and strive for perfection in all their transactions, recognizing the significance of these factors in achieving optimal results.
✓ Long-term relationship with our customers
✓ Direct access to the best prices
✓ Effective communication network
✓ Reliable and regular product flow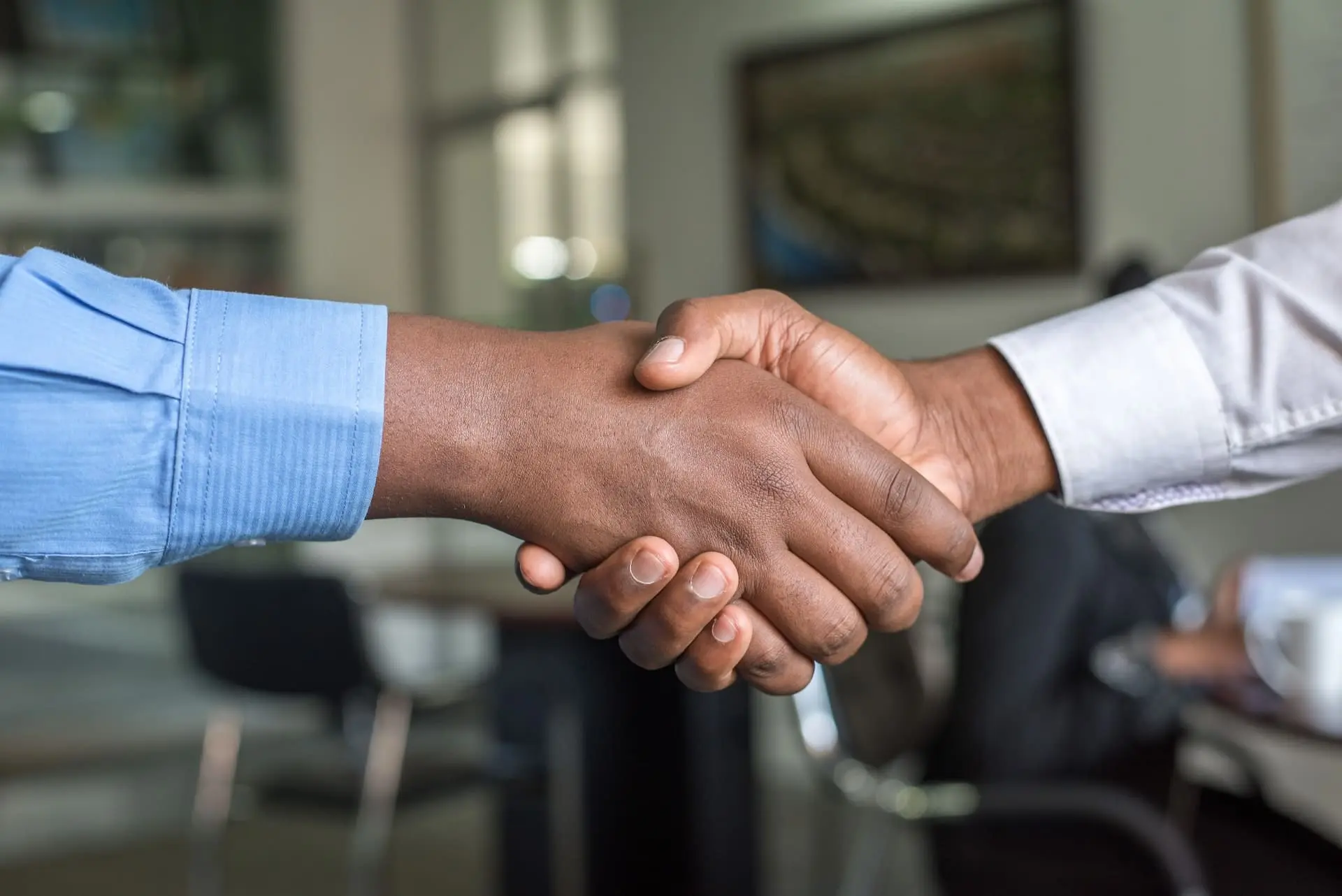 Our clients are partners
At Augusta Energy Group, we believe in treating our customers as partners, by forging close working relationships, we work towards shared goals. Our focus is on delivering tailor-made solutions that meet our customers' needs, fostering business growth while reducing risk. We provide access to competitive prices in the internationals and local markets and with our commitment to customer satisfaction we strive to achieve success together.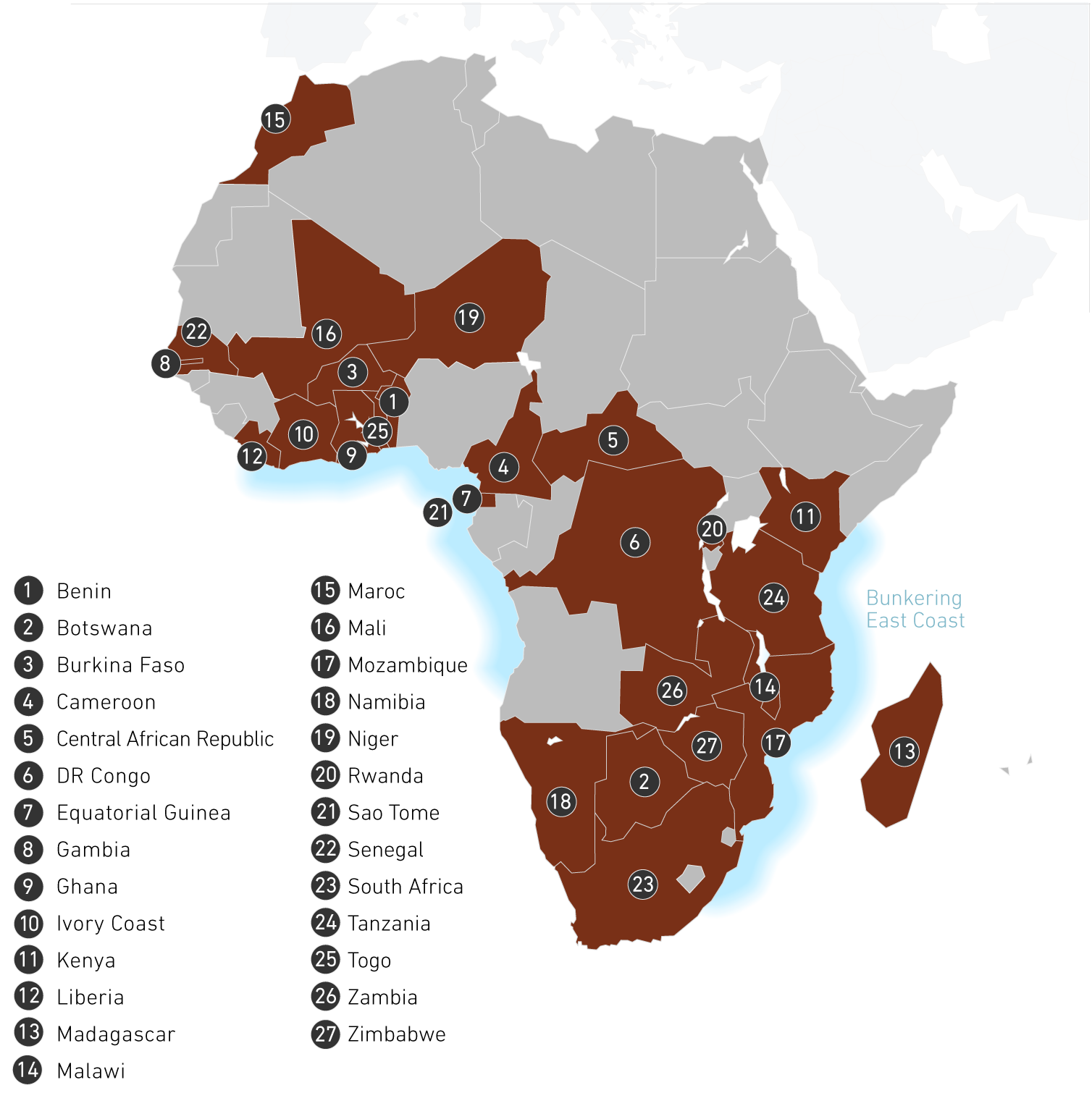 Operations
The Augusta Energy Group is a global player focused on emerging markets. With operational centers in Geneva and Dubai, two prominent hubs for international energy trading, we maintain a strong presence in key strategic locations. In Dubai our maritime activities thrive through the cultivation of relationship with national oil companies, refiners, traders and shipowners.
Geneva serves as a vital hub due to its proximity to banks, inspection companies, and the headquarters of numerous trading firms. This positioning makes us a key player in African trading. Additionally, we have established offices in various African countries, ensuring proximity to our valued customers. 
Our operations encompass comprehensive monitoring of commodity movements by vessel, truck and rail in support of our core trading activities and for third parties. We facilitate core trading activities while also providing these services to third-party entities. In a competitive and dynamic environment, we prioritize efficiency and safety to navigate the challenges of the industry successfully.